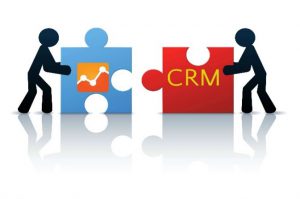 Many of you are aware of the fact that Business Central has carried along its own relationship management (RM) functionality way before the time that Dynamics 365 Marketing had entered the arena of Dynamics products. Although beyond any doubt Dynamics 365 for Sales is much more advanced, the native BC RM functionality is capable of empowering the organization with simple contact processes. Plus….. there are no additional license costs 😊.
In this article I describe a common business scenario where BC RM seconds an organization in a common reminder process.
The reminder process – customer invoices due business case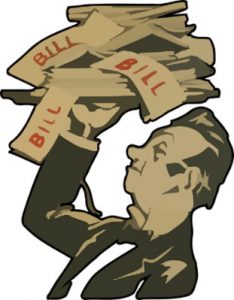 The rapid growth and more distant trade forces Cronus to act more prompt on customers payment behavior. Resulting in shortening the order to cash cycle, thus an increase of their liquid assets.
To support that goal they have activated the reminder system in BC. In general this covers their need to dun their customers. Still they lack a way of tracing their customers. Reminding at Cronus is a process of  blended communication. In the past they registered their dunning contacts outside BC in Excel. However this resulted from time to time in loss of information, Excel file on SharePoint not being available.
Luckily now they have blown off dust of BC RM to cover these needs…..
How BC RM supports the reminder process?
In a nutshell I will draw the new process flow after activating BC 's own RM.
The contact table is key in this new setup. The sent reminders are logged automatically per contact. Actually every document (invoice, credit memo, etc.) can be automatically registered. Moreover: The original document can directly be accessed from the log on the contact card. Other communication, like phone calls and mails, is (manually) registered in the same log, called Interaction Log Entry. But not only that: callback notes that where post-its in the past are now also centrally registered in BC RM under tasks.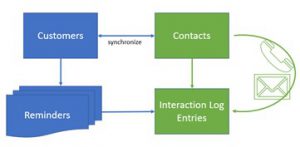 Now everyone at Cronus has one consistent view of customers communication through the interaction log entries, accessible directly or through the contact card.
How to set this up?
In this part I will consecutively explain the main actions you need to perform to achieve the above mentioned solution. Need more information? Microsoft's own docs website is a great resource (docs.microsoft.com/en-US/dynamics365/business-central/).
First check the marketing setup. Important fields in this case are:

Business Relation Code; for automatic creation of contact.

In case this was not defined before then you can run create contacts from customers batch to create contacts

Number Series under tab Numberings

Then set setup the necessary interaction templates that defines the type of communications. You need one record to register the reminder and one to register the contact with customer (call, etc.). All fields can be left blanc where possible.
In the interaction template setup you connect the reminder interaction template under tab Sales for automatic registration of documents from BC.
Cronus is ready to support reminder process!
Process
The process of tracking reminders per contact is fairly simple.
The send reminders are automatically logged in the Interaction Log Entries.
Phone calls are manually registered by creating an interaction from the contact card. The appropriate interaction template must be selected and be sure to fill in a meaningful description. The rest of the fields are quite self-explanatory and most of them can be skipped. Below is an example of interaction log entries.

Interaction logs can be filtered in order to plan follow-up activities. Hint: make your filtered date dynamic. For example today is not a fixed date, but W, next period is P+1, and so on.
As an extra bonus you are able to profile your contacts automatically through the profile questionnaire into good and bad paying customers by calculating average days outstanding open entries.

I hope this short article tickles your imagination to use Business Central Relationship Management!